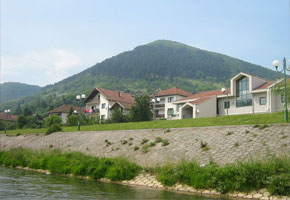 Visoko means high place in Bosnian, and as soon as you visit it, you'll see where the name comes from. This town, located northwest of Sarajevo, is located in a valley surrounded by green, rolling hills. Read the story »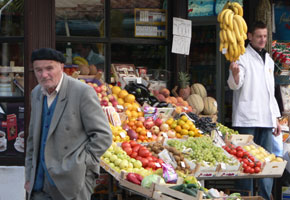 When you travel to Bosnia and Herzegovina, be sure that you enjoy traditional dishes. Food in Bosnia and Herzegovina puts a spin on Balkan entrees and has a little something for every traveler, whether you love a good steak or you're strictly veggie. Read the story »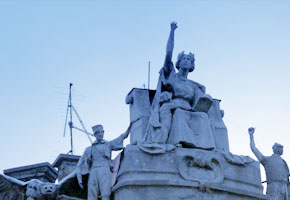 Following Austria-Hungary's control of Bosnia and Herzegovina after the Treaty of Berlin in 1878, there were a string of political and social reforms mandated, which were intended to make Bosnia and Herzegovina an exceptional colony. While reforms in politics and generally modernization were quite successful, Austro-Hungarian rule brought about rising nationalism amongst the South Slavs. Read the story »
Popular Destinations



Other popular destinations in Bosnia & Herzegovina include Neum, Jablanica, Banja Luka and Tuzla.
Featured Travel Tips


Bosnian Culture
Bosnia and Herzegovina is one of the most diverse countries in...

For more travel tips for Bosnia &amp Herzegovina can be found in our Travel Guide, Culture and Things To Do sections.
Recent Articles
Skiing the Mountains around Sarajevo
If you are headed to ski on one of Bosnia and Herzegovina's famous mountains, here's three locations you just...
National Parks in Bosnia & Herzegovina
Sutjeska National Park Sutjeska National Park is one of the oldest parks in Bosnia and Herzegovina and a perfect tourist...
Restaurants, Cafes and Bars in Sarajevo
Budget If you're on a budget, head to the city center to find lots of cheap eats fast. Try a pita, which is a special...
The Great Pyramid of Bosnia at Visoko
Visoko means high place in Bosnian, and as soon as you visit it, you'll see where the name comes from. This town, located...
Things to Do in Sarajevo
Sarajevo's cosmopolitan atmosphere harbors an intellectual flair in many of the popular tourist destinations. This...
Places to Stay in Sarajevo
Sarajevo draws visitors from all over the world as the largest urban center in Bosnia. With a strong cultural vibe, active...
Banja Luka: Urban Center of Republika Srpska
Banja Luka, the second largest city in Bosnia-Herzegovina, is located along the Vrbas River in northern Bosnia. Banja Luka...
Jablanica: Seclusion in the Mountains
To many visitors to this area, it is one of the most beautiful regions in Bosnia and Herzegovina to visit. Jablanica is found...
Medjugorje: A Spiritual Destination
Medjugorje is the city in Bosnia and Herzegovina for relaxation, religious reflection, and cultural sightseeing. This small...
Neum: Seaside Resort on the Adriatic
One of the amazing things about Bosnia is that you can experience so many different climates in such a small region. Little...